Kia Oil Change in Puyallup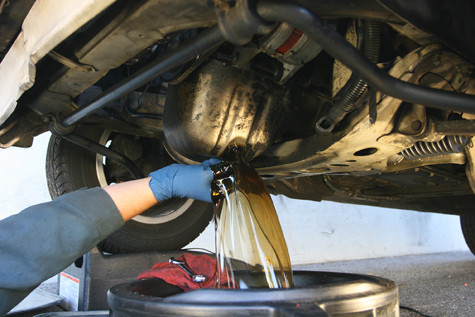 Kia Oil Change in Puyallup
It is necessary to change the oil of your car every 6,000 miles. Oil becomes dirty over a period of time and it has to be replaced by new oil. Though many people would like to save money and do the oil changing job on their own it is best to let the expert hands of a mechanic handle the car maintenance. So if you are looking for Kia Oil Change in Puyallup then you should take your vehicle to the Kia of Puyallup showroom. This showroom is an authorized dealer of all types of Kia cars, SUVs, and trucks. Prices of all these vehicles are the best in the industry. However, the showroom also offers after sales service in the form of a full-fledged service department that is staffed with a professional team of mechanics. So all you have to do is call up the Kia showroom and take an appointment with the service department.

You can then bring your Kia vehicle to the service garage and the mechanic will start working on it. He first checks the quality and quantity of oil and he will recommend an oil change only if necessary. The mechanic uses all the safety steps necessary for a successful oil change. He will not use an off brand oil, but use the one that is approved by the American Petroleum Institute. The engine is first allowed to cool before Kia Oil Change in Puyallup. If the oil has to be replaced, then the old oil is drained and sent for recycling. The oil filter also has to be replaced with a new one. The new oil is then added and then the oil filler cap is also replaced. The engine is then started and kept on for a minute for the new oil to settle down.

Kia of Puyallup offers the best service for Kia Oil Change in Puyallup. For an appointment you can call on 253-286-8000. The showroom also caters to customers from Lynnwood, Renton, Covington, Kirkland and Lacey.
© Copyright Content Motive and Kia of Puyallup, 2014.
All Rights Reserved. | Quality content by Content Motive